In addition to Dyson, these brands of hair dryers are also worth buying
Posted by ChenIris on

Hair dryer is an indispensable household appliance in our daily life. After washing our hair, we can blow it on. In addition to drying the hair quickly, we can also blow out beautiful hairstyles.
As for hair dryers, you may only know the big brands such as Dyson, Panasonic, Philips.In fact, there are many brands of hair dryers that are not as well-known as them but with high cost performance and cool design.This article will introduce several such hair dryers to you.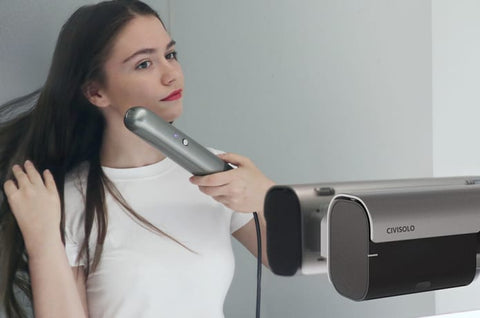 #CIVISOLO All-in-one Hair & Hand Dryer
CIVISOLO is a home tech gadget brand that aims to bring better, healthier, more eco-friendly life quality to our customers.
CIVISOLO launched the World's 1st All-in-One Hair&Hand Dryer, a Unidryer that can get hair dry in 3 mins and dry hands in 25 seconds. Also after storage, it can turns into a hand dryer immidiately and saves $178.3 in tissue, and saves 1/5 tree from being cut down every year.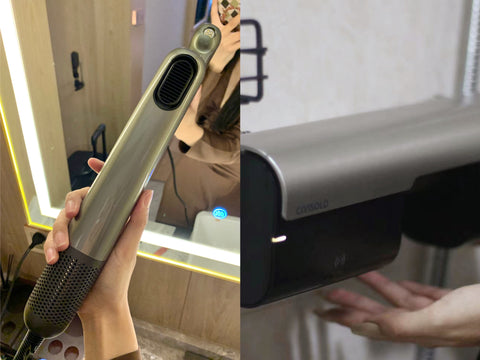 The installed anion launcher release over 300W high negative ions. It will reduce the static and smooth the hair when blowing your hair,which is designed to prevent irritable and bifurcated hair. And Installed with the heat control chip, the CIVISOLO Unidryer controls the temperature of airflow to prevent hair damage caused by overheat airflow.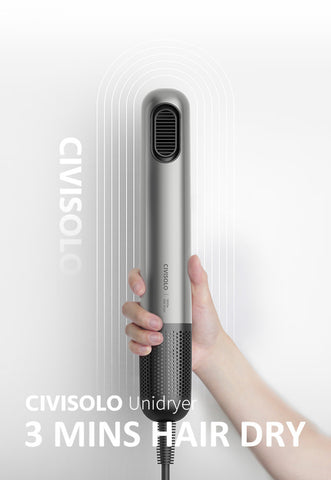 #TESCOM BIC32 Negative Ion Micro-curl Hair Comb
TESCOM, Japan's best-selling household goods and hairdressing products, is one of the leading brands in the Japanese market.
This curly hair comb is not messy like a hair dryer, it can smooth the hair scales better, and at the same time stimulate the release of camellia essential oil placed on the comb, with excellent hair care effect. It also has the release of negative ions, which adds to the moisturizing effect of hair care. In addition to straight hair, it can also blow curly hair well and design bangs.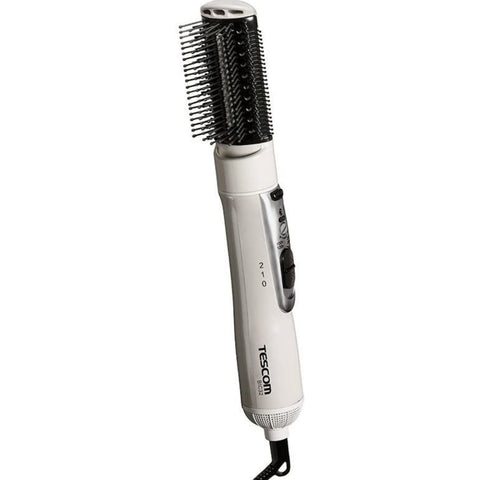 #DevaCurl Dryer
DevaCurl is one of the fastest-growing professional hair care brands in the U.S,which focuses on the care of curly hair.
The DevaCurl Dryer itself is built to cut down on frizz, but what really sets it apart is the interesting-looking diffuser attachment. Its unique palm shape can blow naturally 360 degrees, and can gently dry each hair from the inside and outside, helping to maintain the curl of the hair, increase the volume, and reduce the damage to the scalp.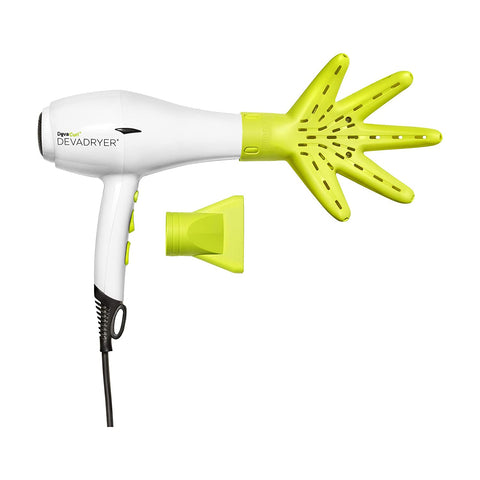 ← Older Post Newer Post →
---
0 comments