How to choose a hair dryer
Posted by ChenIris on

A good hair dryer is particularly important. It can make the hair dry faster, does not damage the hair, and can style it. Here's how you can choose the most suitable hair dryer.
1.According to hair quality
First of all, you must understand what your hair quality is. If it is dry hair, it is not suitable for too much wind. Choose a hair dryer with intelligent sensor technology to effectively protect the hair and scalp. It can automatically sense the temperature of the hair. After the hair is dried, the temperature of the hair is automatically adjusted to keep the hair moisture and prevent the hair from being too dry.
2.According to the function
Hair static electricity, disheveled and frizzy are the most frequently encountered questions. When choosing a hair dryer, you need to choose a hair dryer with a maintenance function. For example, a hair dryer maintained by charged negative ions can eliminate static electricity and make the surface of the hair smoother.
When buying a hair dryer, pay attention to whether the air blown by the hair dryer has a constant temperature function. The constant temperature hair dryer adds an automatic temperature control circuit to the ordinary hair dryer to keep the output temperature of the air outlet at about 65 degrees Celsius, which can make the hair Keep proper moisture to avoid overheating and drying out of rabbit hair.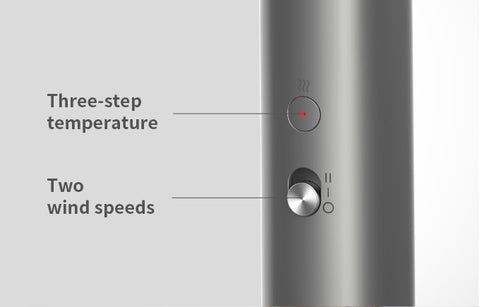 3.According to the power
Consumers need to pay attention to power when buying hair dryers. Different users have different power requirements for hair dryers. Consumers with longer or more hair who want to dry their hair quickly after shampooing can choose a hair dryer with higher power.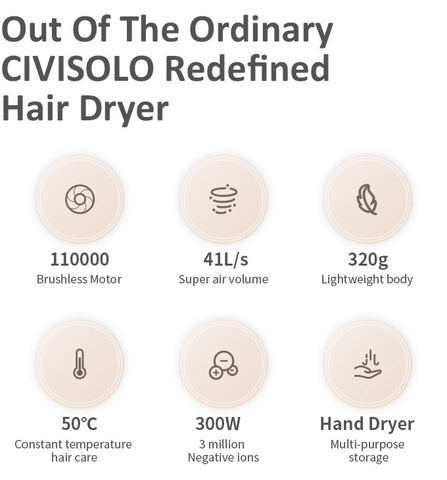 4.According to the blower nozzle
The hair dryer with multiple nozzles not only dries the hair, but also has the function of styling.
The diffuser nozzle can speed up the drying of the hair, and it can also protect the hair quality.The comb-shaped diffuser makes the hair fuller and more elastic.The wind nozzle is convenient for styling. You can choose the wind nozzle for straightening hair and some details.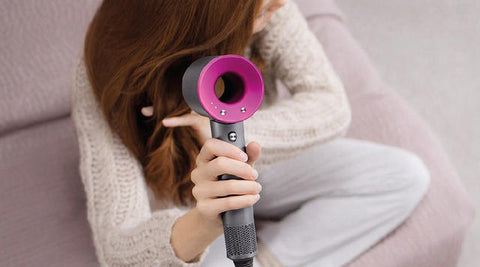 Civisolo hair dryer is a good choice for you,which has the same quality as Dyson hair dryer and much lower price!
← Older Post Newer Post →
---
0 comments